Shoutbomb Text Messaging Service
We are pleased to offer a new text messaging service called Shoutbomb! This service allows you to manage your account plus those of family members. If you would like to try this service please follow the steps below on your phone. There is no charge for this service, but your cell phone plan's regular text messaging rates still apply.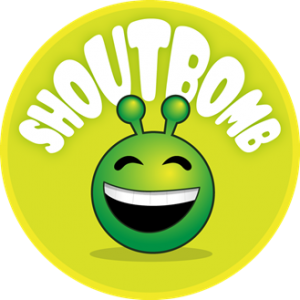 1. Text SIGNUP to (616)432-2161
It will reply and ask for your
library card number
2. Text your library card number
It will reply and ask for your
PIN number
3. Text your PIN number
It will reply with a confirmation.

Follow interactive prompts or use the following keywords:
ADDCARD Add a secondary library card to your account with barcode and PIN number.
DROPCARD Remove a secondary library card.
MYBOOKS View items checked out and total owed.
MYCARDS View a list of cards associated with this account.
IOWEU See the current fine total on your account.
HOLDS Opt in/out of hold notices.
HL See a list of your items available for pickup.
OVERDUE Opt in/out of overdue notices.
OL See a list of items overdue.
RENEW Opt in/out of renew notices.
RL See of list of items to renew.
RA Renew all items.
SWITCHPHONE Change the phone number receiving texts.
Help Request detailed descriptions and how to use each keyword.
QUIT Stop this text notice service
Please follow and like us: