Announcing our Little Free Library placements!
TDL is so pleased to announce the placement of 13 Little Free Libraries around our service area! A Little Free Library is a small weather-proofed box containing books that can be borrowed and returned. We have many people to thank for constructing, placing, and maintaining these little libraries because as you know any project "takes a village"!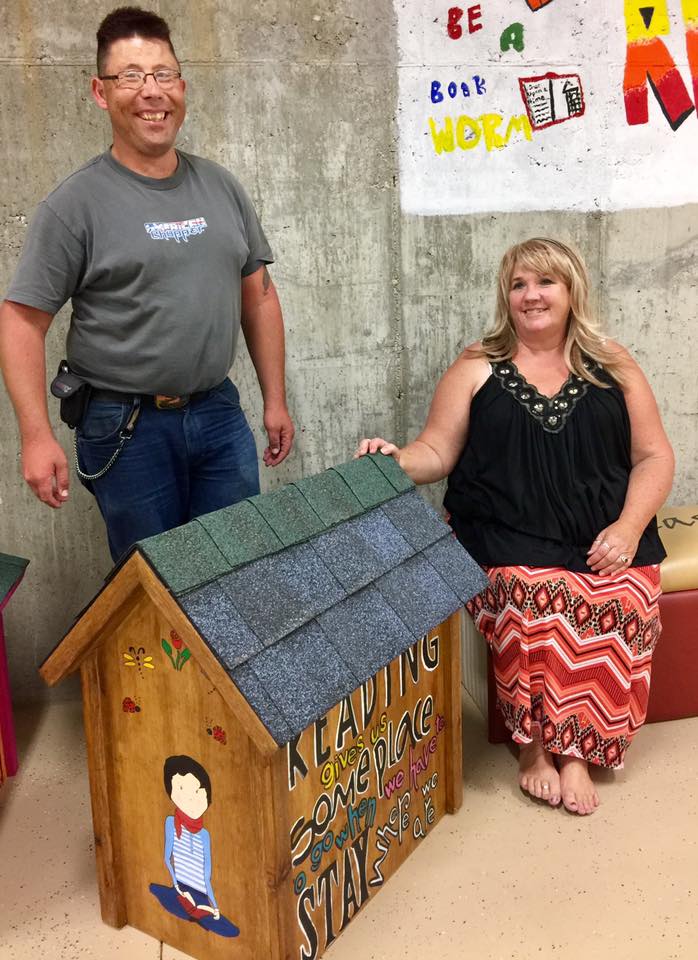 Ten LFL's were constructed by Eagle Scout Lee Geister, with the remaining 3 being constructed by Jerry McCoy, Richard Warchuck, and Randy Robson. Many thanks go out to their hard work and skills for making these libraries. The libraries were then decorated by many area residents and installed throughout the library's service area. They can be found in Pine, Hinton, Douglass, Maple Valley, Winfield, Cato, and Belvidere Townships. For a map of them, please visit the following link: Little Free Library World Map. 13 people have agreed to steward these libraries, taking care to keep them amply stocked and clean.
There are many sponsors and donors that, without their financial help, this project would not have been possible. Our thanks go out to: Lakeview Family Chiropractors, J.G. Construction, Jim & Sue Draper, Parker Hannifin, Lakeview Elevator, Chapin Family Farms, Community 1st Federal Credit Union, Frank & Kathy Nerychel, Mike & Lisa Johnson, Lakeview Lions Club, Friends of Tamarack District Library, Claire's Body Shop, Memory of Dr. Gary Baker, DeWitt Lumber, Cantwell Bros. Hardware, Six Lakes Hardware, and the Behrenwald family.
Lastly, but not least, we wish to thank Sue Draper for her hard work organizing the placement and care of all of these libraries. If you are in an area where you see one of these LFL's, make sure you stop in and take a book, leave a book!
Take a Little Free Library tour of all 13 sponsored by TDL! Use this map to help you find your way.
https://goo.gl/maps/hijJ755oWG22
Please follow and like us: